Notes about a South American lady… ️💋💋💋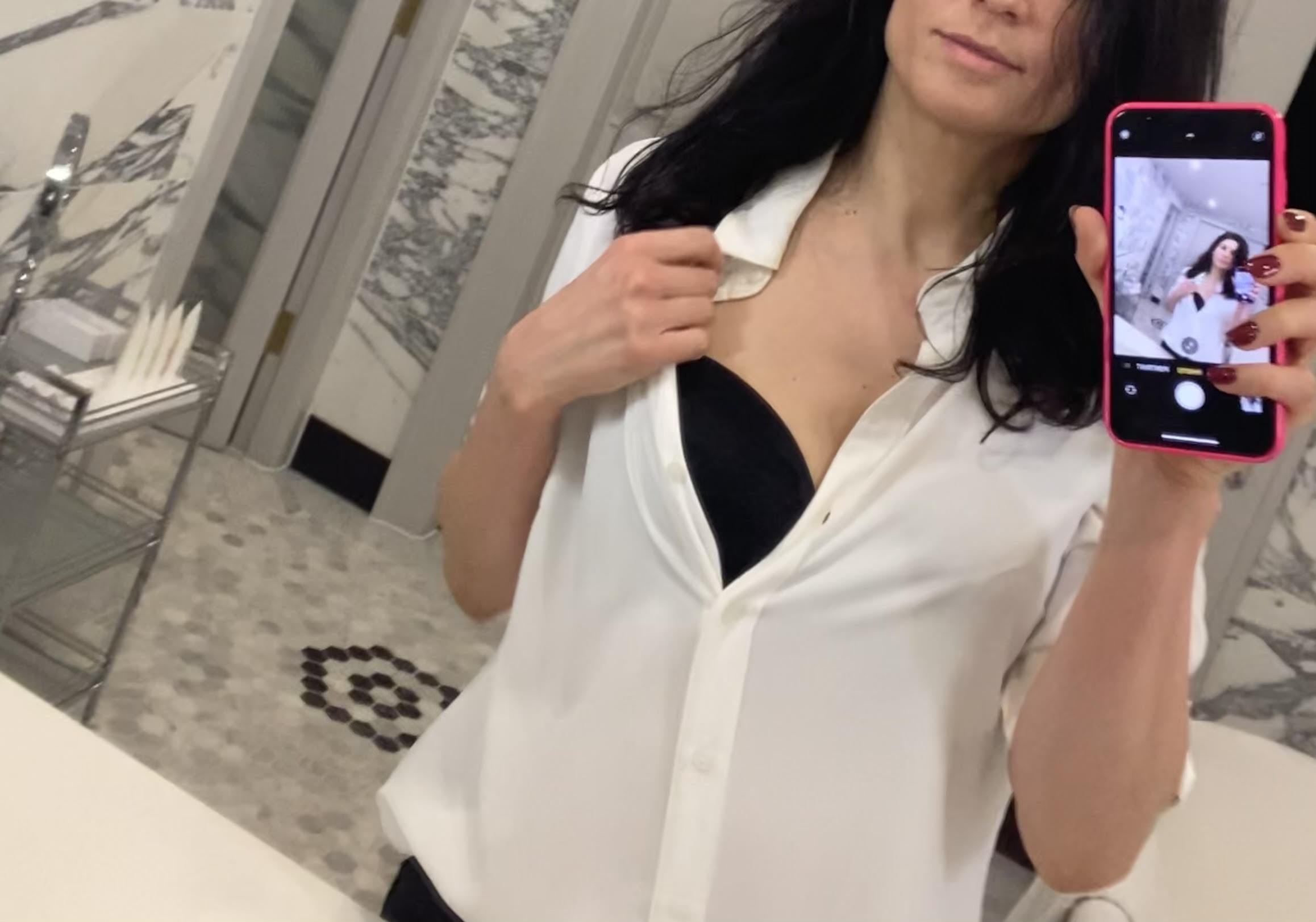 Dear readers,
I am posting a blog that I wrote before leaving for my holidays. I wrote it for another platform thinking it'll have no segue.
But the evening after I had landed in Trieste, was so far beyond all my expectations that I spent the whole day, the next day, sitting at cafes by the sea writing about what happened…..
For me in order to post this second blog (or PART 2) I need to now first post PART 1.
Here it is:
Ladies & Gents
I'm just about to leave London and dive into my very first holiday this year. My lover is coming to pick me up at the airport in Italy, and drive me home.
"Drive me home"..... means so much in this particular case. Literally, I have fantasized about many different scenarios. One of them, is to start touching and massaging his cock, as he drives......
A warning voice in the back of my head goes on, persistently: "Elizabeth, you do know you are very good at it…… this scenario could prove to be very dangerous and I don't want him to lose his attention on the road and god knows what else!"
You are right, Angel Voice.... but my Naughty Voice is so loud, and persistent too! Maybe...... if I only massage him gently.....…..
OK, OK. Truth be told, the very first fantasy I had is suck his cock out right, while he is driving. An advantage here is that I am in full control, and I really want to be when it comes to enjoying his beautiful big erection. I need some time……..
Yes………… I like to focus on this sort of thing completely. Oftentimes it reminds me of art...... the art of using my mouth and my tongue...... gosh, how many different licks and flicks can my tongue perform slowly and erotically..like that....... I like to take my time....... that's why I fancy doing it while he is driving. I don't want him to interfere.
I would tell him: "Focus on the road, baby.
Let me focus on this......"
Angel Voice: "No. This is a total recipe for disaster lovely Elizabeth. LEAVE IT. Book yourself a damn hotel room!"
And this is my fantasy number two...... to book a hotel room in Trieste. I would like a room with a view, a beautiful luxurious suite in which to spend the whole night with my lover in Trieste. Drive home to mom the next day. Ha!
Mmmm 🙂 I need to focus on a clear plan...... I can't wait to devour that boy.
BUT, before that happens, I want to say a few words about a threesome I've had the pleasure to enjoy very recently. Twice.
I want to say a few words bout her.
She is from South America.
I can completely and decisively say that this is the most amazing woman I have ever had sex with.
One incredible thing happened with her: during the session she kept becoming more and more beautiful, more and more attractive, sexier and sexier. To look at her, her eyes, her face changing, her mouth as if caught in a scream while cumming, was a level of things I have never experienced with a woman before. She literally kept becoming more beautiful, more irresistible, wilder, as she continued to dive deeper between my attentions and those of her husband.
I also can't forget her beautiful long black hair, mixed with oil and sweat, the way they fell on her face in the throngs of passion, and her beautiful eyes staring at me while she is having yet another orgasm. Her mouth open showing her perfect teeth, she shaking.
The first time we were together for four hours, and for those four hours, I oftentimes caught myself just staring at her, "What an intensely sexual and extremely attractive creature this is", I would tell myself. And then, all of a sudden, she would become even more stunning. Even more mesmerizing, even more beautiful. So many times I was lost devouring this goddess with my eyes.
Mmm....... 🙂 YES, I love my life. Always so adventurous, always a new erotic wave to learn, discover, and enjoy to the best of my abilities. It does indeed have a touch of the artistic...........
I hope you too are booking your holidays 🙂 and to see you all this summer !!
Love and kisses
Elizabeth xxx